AGLXY Flagship Store Jakarta
Ageless Galaxy (AGLXY) has opened its first flagship store in Jakarta city.
"Ageless Galaxy (abbreviated AGLXY) is a lifestyle brand inspired by the mentality of Outer Space Exploration. Taking their core mentality from mankind's unending curiosity for the unknown, Ageless Galaxy's ultimate aim is to connect with like-minded individuals so they can leave a legacy for the galaxy to remember. Their increasingly diverse repertoire has included collaborations with brands like SaladStop! and local restaurant chain Bakmi GM as well as one with American artist Dalek (James Marshall) earlier this year."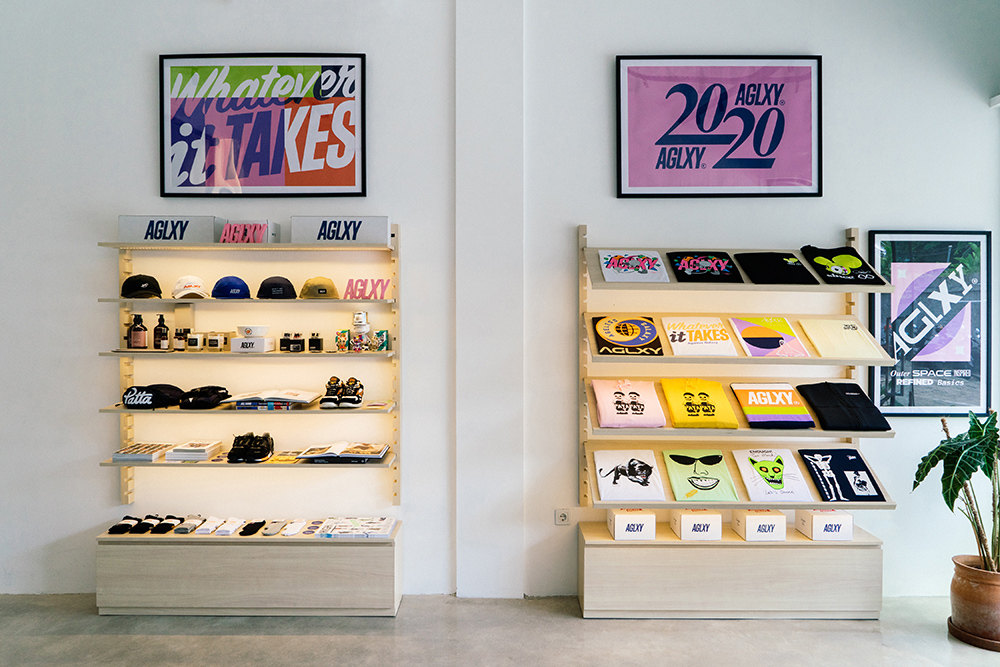 "Established in 2013 by Tamish Aswani and Giorgi Krisno, Ageless Galaxy started as a creative agency that utilized a combination of Tamish's creative background and Giorgi's business expertise to bring the clothing brand to life. Up until the new store's opening, Ageless Galaxy had been primarily operating online, having started from making its sales through Instagram. Over the years, the brand expanded through stocking at selected local and international retailers and eventually managing a web-based store."